Carbographite,
Carbon & Graphite product manufacture experiences since 1991 in China.
Products covering Graphite Electrode & Electrode Paste export to Pakistan, Malaysia, Russia, Oman, Iran, Egypt, Czech Republic, Slovenia, etc.
If you are looking for first-rate graphite electrodes, consider our wide selection. For ladle furnaces, foundries, and EAFs, we provide RP, HP and UHP grade graphite. Regardless of your furnace application, we have the graphite electrode solution you need.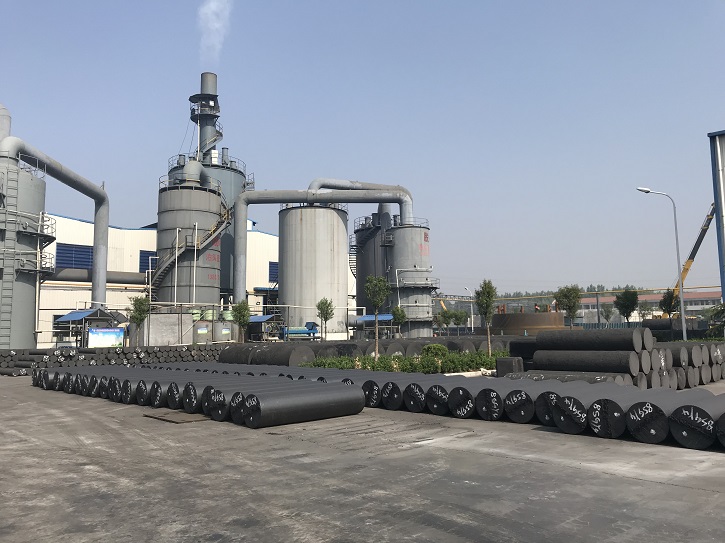 Product Discription
CarboGraphite Graphite Electrodes current Grades and Specifications

Item
Unit
Graphite Electrode
RP
HP
UHP
φ300-φ800mm
φ300-φ800mm
φ300-φ500mm
φ550-φ800mm
Typical Value
Typical Value
Typical Value
Typical Value
Resistivity
Electrode
μΩm
7.0-10.0
5.8-6.6
4.5-5.8
4.6-5.8
Nipple
4.0-4.5
3.5-4.0
3.5-4.0
3.5-4.0
Modulus of Rupture
Electrode
Mpa
8.0-10.0
10.0-13.0
10.0-14.0
10.0-14.0
Nipple
19.0-22.0
20.0-23.0
20.0-24.0
22.0-26.0
Young's Modulus
Electrode
GPa
7.0-9.3
8.0-12.0
9.0-13.0
10.0-14.0
Nipple
12.0-14.0
14.0-16.0
15.0-18.0
16.0-19.0
Bulk Density
Electrode
g/cm3
1.53-1.56
1.64-1.68
1.68-1.74
1.70-1.74
Nipple
1.70-1.74
1.75-1.80
1.78-1.82
1.80-1.84
CTE (100-600ºC)
Electrode
10-6/ºC
2.2-2.6
1.6-1.9
1.1-1.4
1.1-1.4
Nipple
2.0-2.5
1.1-1.4
0.9-1.2
0.9-1.2
Ash
%
0.5
0.3
0.3
0.3
Important:Figures given above are typical properties of represetative products,other specialized products customer need,pls call Lily for more info.
Graphite Electrode Features
Low resistivity
Excellent Thermal and Electrical Conductivity
Great oxidation resistance
High Temperature Strength
Low Thermal Expansion
Low ash
Mechanical strength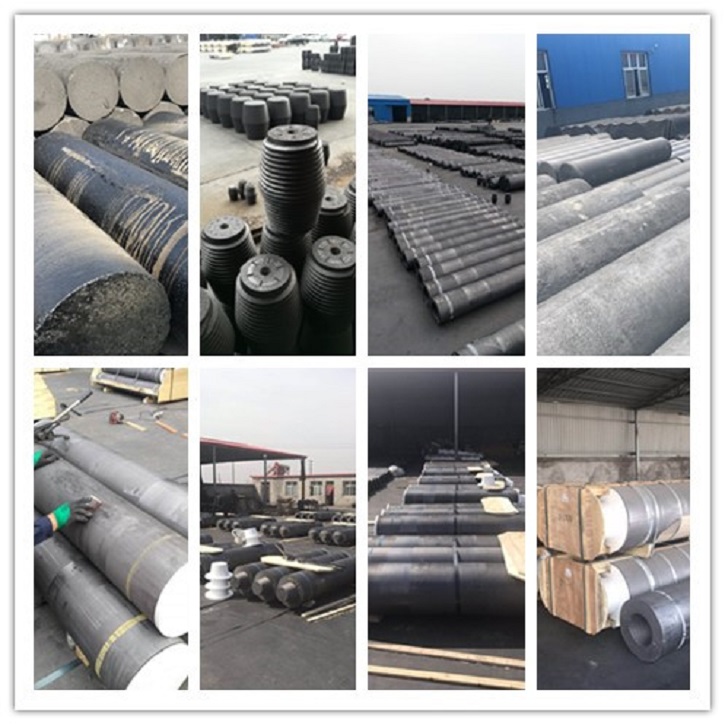 Graphite Electrode Application for EAF, LF smelting and Non steel industry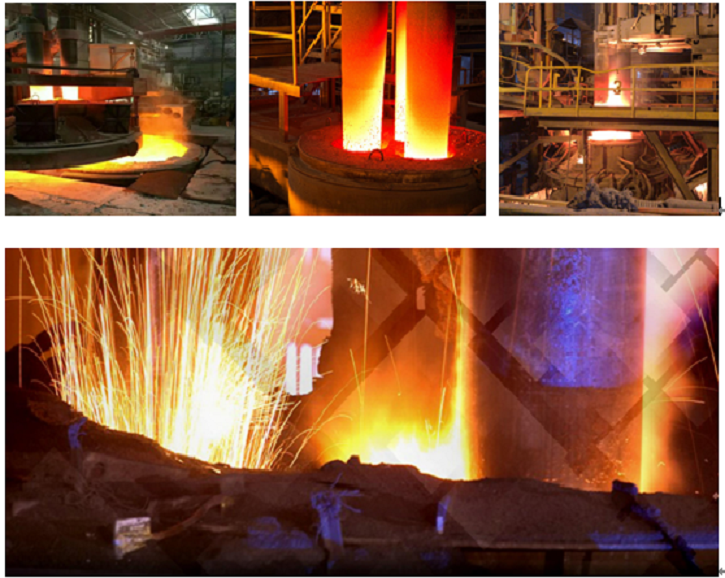 Graphite Electrode Manufacturing Process
Raw material as pet coke or needle coke and coal pitch will be mixed and then molded. Heat treatment is then applied in the baking and graphitization process to form the finished product.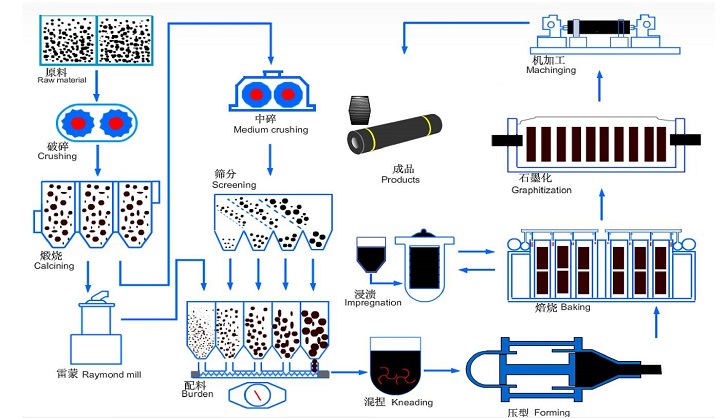 Illustration of Graphite Electrode in Electrical Arc Furnace
In the steelmaking process, iron scrap gets melted in an electric arc furnace. Graphite electrodes,working as a kind of conductor, are an essential component in this kind of furnace.They can melt scrap at the temperature about 1600℃.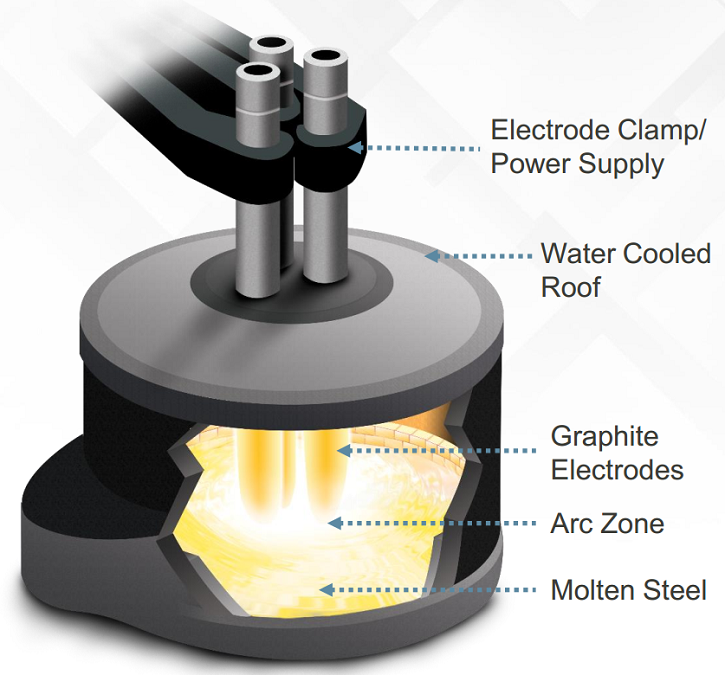 Quality Assurance of Our Graphite Electrode
CarboGraphite is ISO9001:2008 certified,third party inspection such as SGS or other inspection body could be available before delivery.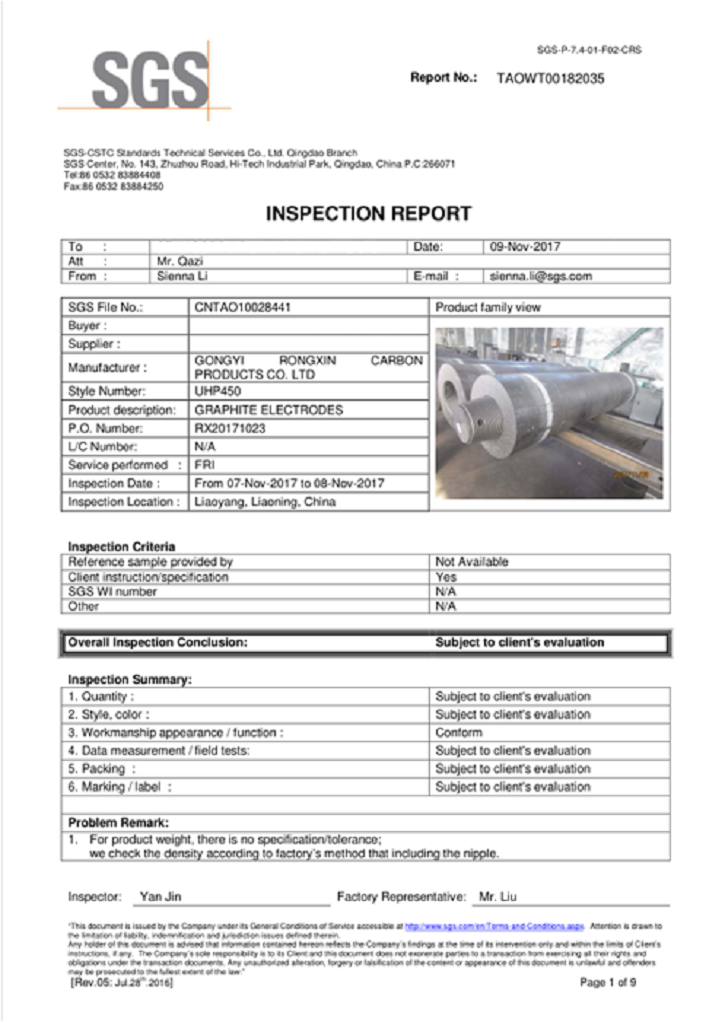 Carbographite- supply what to client?
Company currently annual output of products are 50000mt of Graphite Electrode(size range 6``~28``) and 200000mt of Electrode Paste, produces UHP, HP and RP graphite electrodes with the diameter 150-700mm. same time,CarboGraphite plan to build oversea warehouse to save leading time and increase more convenient buying experience for clients.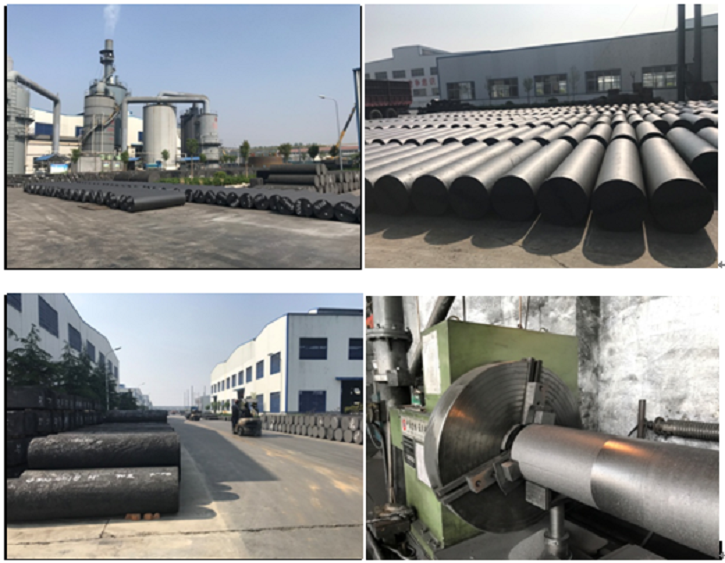 Products Packing and Shipping
The graphite electrode is packed in wooden frame, the nipple is packed in wooden box, or in accordance with the customer's request, the graphite electrode and nipple are connected, lined with waterproof and dustproof plastic sheeting, the external steel belt is fastened, beautifully and firm, suitable for land transportation, railway and sea transportation.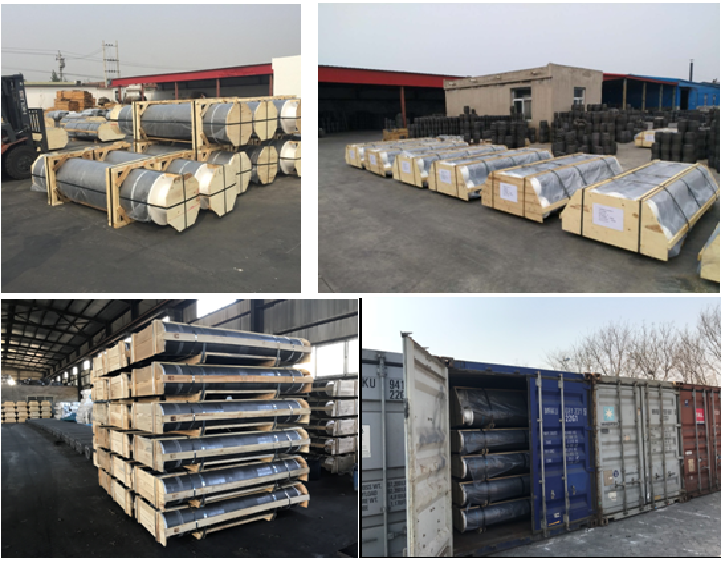 Contact Lily for more info.of products which you are looking for now!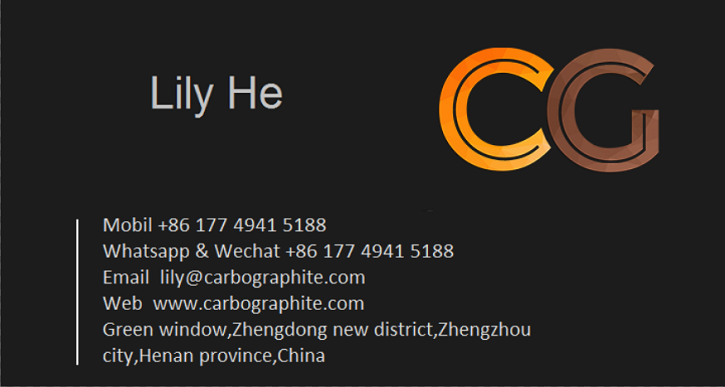 Looking for ideal Steel Plant Used Graphite Electrode Manufacturer & supplier ? We have a wide selection at great prices to help you get creative. All the Graphite Electrode in Arc Furnace are quality guaranteed. We are China Origin Factory of Graphite Electrodes in Arc Furnaces. If you have any question, please feel free to contact us.