Competetive Advantages of our Quality HP500mm Graphite Electrode with nipple for LF for sale:
1. Low graphite electrode consumption.
2. Low resistivity.
3. High temperature strength.
4. Low thermal expansion coefficient.
5. Low ash.
6. Good thermal conductivity and electrical conductivity.
7. Dense and equal structure.
8. High resistance to oxidation.
9. High mechanical strength.
10. High resistance to thermal shocks.
11. Exact mechanical machining.
12. Manufacturing within narrow tolerance.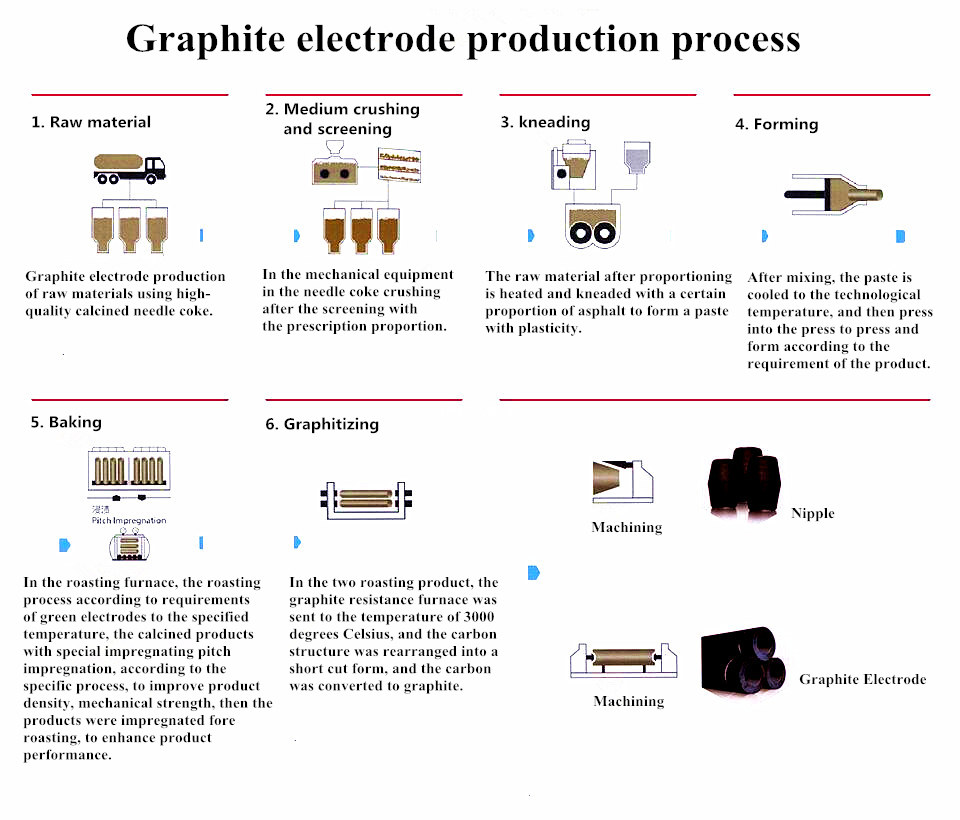 Why choose us? Our advantages are:

1. Devoted to carbon and metallurgical casting materials R&D and manufacture;
2. Powerful R&D technical strength;
3. Over 20 years of carbon and metallurgical industry expertise;
4. ISO 9001:2008 certified;
5. Owns proprietary intellectual property rights;
6. Possessing sophisticated manufacturing equipment and inspection equipment;
7. Possessing advanced technics and production process;
8. Supreme Quality system;
9. Cost-effective;
10. China's leading supplier in carbon and metallurgical industry with top reputation and larger market share;
11. Providing reliable sales and service;
12. Having a vast inventory;
13. Cooperation with hundreds of professional agents to develop win-win partner relationship worldwide.
14. With full experience of importing and exporting on metallurgical raw material: graphite electrode, Carbon Electrode Paste, Calcined Petroleum Coke, graphite Petroleum Coke, Graphite Block, ferroalloy, refratory material and other products.